Preserving and utilising natural resources in a sustainable way in times of global change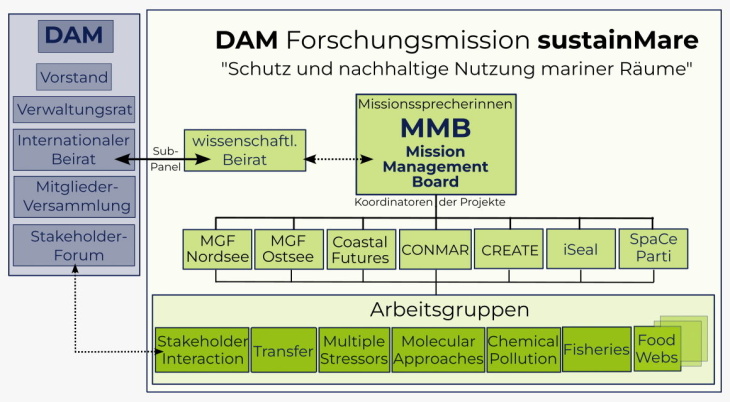 Research Mission structure © K. Hoppe

sustainMare is a research mission of the German Alliance for Marine Research (DAM). The mission is transdisciplinary in nature and focuses on current societal challenges in marine research. The goal of the mission is to create a knowledge base to enable scientifically sound decisions on the protection and sustainable use of coasts, seas and oceans.

In the research mission, various scientific disciplines and experts from the field work closely together to provide society and decision-makers in politics, industry and authorities with scientifically sound advice and socially reflected options for sustainable use and protection concepts. This trans- and interdisciplinary approach distinguishes the work in the research mission from conventional research focused on single aspects.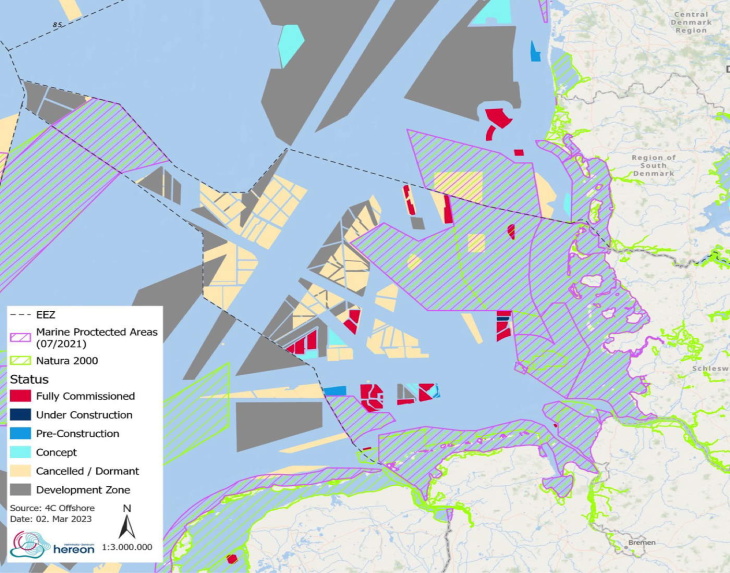 Wind park areas in the German North Sea EEZ © Hereon

Our oceans and coasts are under increasing pressure. Maritime transport is becoming increasingly important and marine resources are increasingly exploited on an industrial scale.

Offshore wind power generation plays an important role in the energy transition and future installation plans and the space required for offshore wind power generation will use a large part of the marine space in the North and Baltic Sea.

Related pressures on marine ecosystems include noise, pollution, consumption and damages to the seabed, changing ocean currents and ecosystem structures. In addition, the ocean is suffering from climate change with increasing temperatures and increasing acidification.